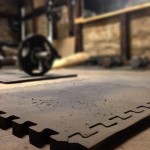 By Thomas Rye on January 16, 2014
Workout AMRAP 20 minutes 10 Barbell Deadlift @ 85 lbs 10 Barbell Bench Press @ 135 lbs 15 Body Weight Squats 10 Dumbbell Shrugs @ 45 lbs 20 Knee Hug Sit-ups My Numbers 5 full rounds
Posted in WOD | Tagged bench press, deadlift, shrugs, sit-ups, squats, wod | Leave a response
By Thomas Rye on January 14, 2014
Workout AMRAP 15 minutes 5 Pull-ups 10 Barbell Bench Press @ 50% body weight 5 Chin-ups 10 Push-ups 15 Bicycle Abs My Numbers Bench: 85 lbs 3 full rounds + 4 pullups
Posted in WOD | Tagged abs, chin-ups, pull-ups, push-ups, wod | Leave a response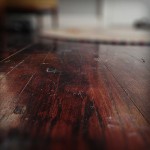 By Thomas Rye on January 9, 2014
Workout For time 10 Knee hug sit-ups 10 Burpees 10 Jack knife sit-ups 10 Burpees 10 Flat Straight Leg Raises 10 Burpees 10 Bicycle Abs (count one side) 10 Burpees 10 Side crunches (each side) 10 Burpees My Time 7:01
Posted in WOD | Tagged abs, burpees, wod | Leave a response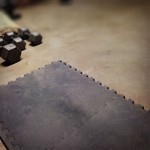 By Thomas Rye on January 7, 2014
Workout 5 Rounds for Time Body Weight Squats (reps: 4, 8, 16, 32, 64) Pushups (reps: 4, 8, 16, 32, 64) 40 yard Sprint (or 20 second sprint in place for indoor) Thanks to The WOD Shop for the WOD My Numbers Total Time: 12:50
Posted in WOD | Leave a response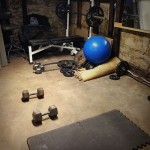 By Thomas Rye on January 3, 2014
Still feeling my legs from yesterday's workout, but today left the legs alone. I had to make some adjustments to the weight I was using, but the numbers where I settled and finished are below. Workout 5 Barbell Bench Press @ 135 lbs 10 Dumbbell Shoulder Press @ 25 lbs 15 Knee Hug Sit-ups AMRAP […]
Posted in WOD | Tagged bench press, shoulder press, situps, wod | Leave a response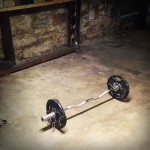 By Thomas Rye on January 2, 2014
Getting 2014 started off right! Workout of the Day (WOD) will be a regular part of my posting (though probably not consistently a daily WOD). Join me on these workouts and post your times / numbers in the comments.
Posted in Fitness, WOD | Tagged body weight, deadlift, pushup, squat, wod | Leave a response

By Thomas Rye on November 21, 2012
Abs are foundational to your strength. They play a big role in your posture and are part of the anchor for a lot of your movements. This is a short and nasty ab workout that can work for all levels of fitness. The key is to still with it and push yourself because… it's only […]
Posted in Fitness | Tagged 5 minute workout, abs, short workout, workout | Leave a response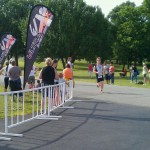 By Thomas Rye on September 12, 2011
In 2011 I probably had my lowest amount of intentional training before the race. If you look at the numbers though, several of my times and paces were much better than they had been previously. I attribute these improvements solely to technique.
Posted in Fitness | Tagged triathlons | Leave a response
By Thomas Rye on May 19, 2011
I've wanted do an Ironman triathlon since I was a kid and first heard about the unbelievable feat of endurance that the race is. In 2009, I finally got up the courage to dive into the sport and competed in 7 triathlons across 4 months. Though I barely survived the swim and had cement legs I […]
Posted in Fitness | Tagged goals, triathlons | Leave a response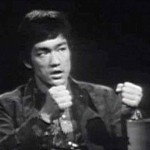 By Thomas Rye on February 19, 2011
"The Lost Interview" with Bruce Lee on the Pierre Berton Show (1971)
Posted in Martial Arts | Tagged bruce lee, interview, video | Leave a response