Archives by date
You are browsing the site archives by date.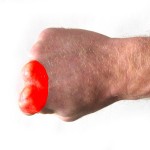 By Thomas Rye on January 22, 2010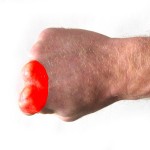 There's 1001 ways to hit a man, but the ones that are extremely efficient comprise a much shorter list
Posted in Exploration & Explanation, Martial Arts | Tagged Bourne, Martial Arts, punch, spy | 5 Responses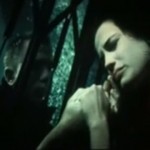 By Nathan on January 21, 2010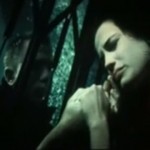 1. CARS
Drive a car that is laughably and obviously way above your government pay grade. (If indeed you are officially employed by a government.)
2. GADGETS
If you happen to be a spy from the 60s or 70s, you absolutely must have an array of gadgets given to you ahead of time that end up being the […]
Posted in Ten Steps | Tagged bond, list, spy, top ten | 4 Responses
By Thomas Rye on January 21, 2010
How could I have forgotten Curveball all this time!?
It hits all the requirements: Simple to learn, hard to master, addicting as all get out!
Be sure to comment with your high score!
Posted in Favorites, Games | Tagged addictive, flash, Games, old school | 5 Responses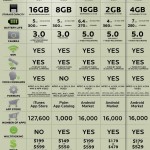 By Thomas Rye on January 20, 2010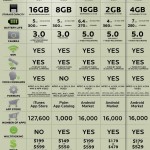 *Edit: New Comparison chart includes Google Nexus One & HTC Hero
I've long been on the hunt for what my next phone will be. I keep up on my social media, so a decent smart phone was really the only category I was eying. But with all the advances in smart phone technology and offerings from […]
Posted in Gadgets, Technology | Tagged android, cell phone, htc hero, iphone, nexus one, palm pre, smartphone | 3 Responses
By Thomas Rye on January 15, 2010
Here's an updated version of a classic (Tower Defense) we spent hours and hours playing back in the day.
"Easy to play. Hard to master." is what they say.
(I'd suggest muting the sound though – it's annoyingly loud)
function showCanyonDefense() {
var cd_div = document.getElementById("canyondef_div");
if (cd_div.style.display == "none") {
[…]
Posted in Favorites, Games | 1 Response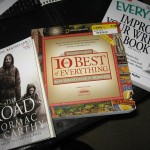 By Thomas Rye on January 9, 2010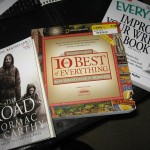 Half Priced Books was a great help today in my first purchases toward my New Year's Resolution.
The Road
The 10 Best of Everything: An Ultimate Guide for Travelers
Everything Improve Your Writing Book
(Funny that this post is so short on words)
Posted in Blogging, Writing | Tagged books, goals | 1 Response
By Thomas Rye on January 8, 2010
This should (and will) be categorized as "Favorite Waste of Time: Simple Addictive Games".
Here by popular demand is the first of an on-going series – "Games to pass/waste the time". I have played this one a few times and it's so simple, yet, shooting down dragons just doesn't get old. If you can beat level […]
Posted in Favorites, Games | 3 Responses
By Thomas Rye on January 4, 2010
Quick List
1. Bourne Supremacy
2. Bourne Ultimatum
3. Body of Lies
4. Spy Game
5. Casino Royale
6. Bourne Identity
7. Mission: Impossible
8. The Saint
9. The Recruit
10. True Lies
I'd say I'm a spy movie junkie. I love the espionage, the con-ing, the martial arts expertise. It's awesome! If it didn't take years of training with no room for family or a […]
Posted in Favorites, Movies | Tagged Favorites, Movies, spy | 7 Responses