Archives by date
You are browsing the site archives by date.
By Thomas Rye on October 3, 2011
My wife and I took our honeymoon to Central America in the summer of 2010. The first half of the trip was only vaguely planned (if at all) and we flew by the seat of our pants. I documented as much of the costs for travel that I could because we had a hard time […]
Posted in Travel | Tagged belize, el salvador, guatemala, honduras, prices, travel | Leave a response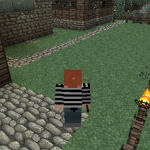 By Thomas Rye on September 26, 2011
Let me just start by stating a few disclaimers: 1. Legos are certainly allowed to be the Legos of grown ups. Legos really don't stop being awesome as you age. Especially if you have a box huge bucket of them with lots of specialty pieces mixed in. 2. Age aside, Legos and Minecraft are certainly ok […]
Posted in Games | Tagged Games, minecraft, video games | 2 Responses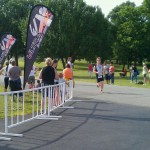 By Thomas Rye on September 12, 2011
In 2011 I probably had my lowest amount of intentional training before the race. If you look at the numbers though, several of my times and paces were much better than they had been previously. I attribute these improvements solely to technique.
Posted in Fitness | Tagged triathlons | Leave a response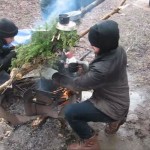 By Thomas Rye on May 20, 2011
I haven't done as much camping as I'd like to over the last couple of years, but the times that I have gotten out with nature it's been on some pretty wet days. I certainly enjoy camping on mild days in the late summer when lakes are warm, but evening temperatures are low enough that […]
Posted in Travel | 3 Responses
By Thomas Rye on May 19, 2011
I've wanted do an Ironman triathlon since I was a kid and first heard about the unbelievable feat of endurance that the race is. In 2009, I finally got up the courage to dive into the sport and competed in 7 triathlons across 4 months. Though I barely survived the swim and had cement legs I […]
Posted in Fitness | Tagged goals, triathlons | Leave a response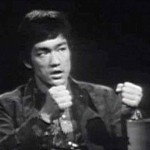 By Thomas Rye on February 19, 2011
"The Lost Interview" with Bruce Lee on the Pierre Berton Show (1971)
Posted in Martial Arts | Tagged bruce lee, interview, video | Leave a response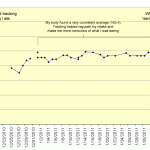 By Thomas Rye on February 11, 2011
Posted in Fitness | 1 Response